In recent years, China's online and offline commercial supermarkets and retailers have boldly embraced the trend of Private Label. Pioneer supermarkets and retailers such as Freshippo, J.ZAO, YEATION, TaobaoXinxuan, Yonghui Superstores, Suning, CR Vanguard and Rainbow are reaping the rewards of their venture into the Private Label market. One after the other, manufacturing and retail leaders are realising the great business opportunities within and putting the private label strategy into practice. Many of these retailers have significantly enlarged their investment proportion in Private Label.
Based on the increasing and huge development potential of China's private label market, BolognaFiere S.p.A. has decided to officially introduce Marca by BolognaFiere Private Label Conference and Exhibition (Marca by BolognaFiere) to China. The presence of Marca by Bolog0naFiere shows the important role that private label plays in the transformation of commerce in China, particularly within the retail industry. The development of Private Label can not only stimulate consumption and development potential but can also be a guiding factor in the Chinese consumer market.
Organised by Bolognafiere China Ltd., in collaboration with BolognaFiere S.p.A. and Marca by BolognaFiere, Marca China International Private Label Fair (Marca China) will take place from June 8th to 10th, 2021 in the Shenzhen World Exhibition & Convention Centre. As the first international private label fair in China, it will not only help high quality manufacturers expand their private label channels, but also support them in developing distribution and e-commerce channels. The fair is expected to attract more than 500 exhibitors and over 20,000 visitors from nearly 30 countries and regions, covering an area of 20,000 square meters. Exhibit Categories include food, fresh food, organic products, household products, beauty and personal care products, leisure products, pet food and supplies, packaging/technology and services, and retailers/e-commerce, etc.
By attending Marca China, exhibitors will have access to high-quality supermarkets, modern retailers, social e-commerce, e-commerce platforms, specialty stores, brand operators, Ho.Re.Ca., wholesalers, distributors, agents, and import and export traders, etc. Through cooperation with international and domestic innovative technology institutions, associations, and industry media, the upcoming Marca China plans to launch nearly a hundred special forums and promotional events throughout the year, during which topics such as the sharing of business opportunities and discussion on market prospects will be staged. On top of this, additional public exposure will also be provided to assist companies in maintaining customer relations more efficiently, expanding business cooperation, promoting new products and services, and to enhance brand image, allowing exhibitors to gain the upper hand in a competitive market.
In the Greater Bay Area, Marca China is on track to become the number one platform through which private label manufacturers and domestic and foreign retailers communicate and cooperate!
Marca By BolognaFiere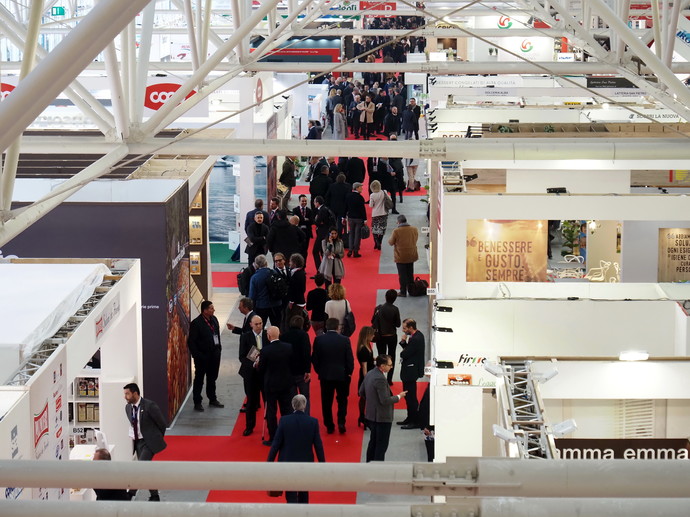 Marca by BolognaFiere International Private Label Conference and Exhibition is a large private label trade show organised by BolognaFiere S.p.A. in collaboration with ADM, the Grocery Retail Association.
The fair takes place every year in January. Having already been held for 16 successful sessions, the fair has become the leading industry event in the field of private label in Europe, suggesting a strong growth trend in the private label industry. Numbers show double-digit growth for the fair in 2020, including an increased number of professional visitors (rising by 19% compared to 2019), with 12,088 visitors overall. In addition, the number of exhibitors will also increase by 20%, hitting 894; and the total exhibition area will be enlarged by 18% up to 44,885 square meters.
Marca Technical Scientific Committee, whose members are private label traders from renowned international retail brands, patronises the exhibition to provide valuable professional support and potential business opportunities for all attendees.
Who are the Organiser
BolognaFiere China Ltd. (BFC)
In 2007, BFC was established as a wholly owned subsidiary of BF located in Shanghai. It is fully responsible for the operations of BF in mainland China, Hong Kong, Macao and Taiwan. To date, BFC has organised and co-organised nearly 30 exhibitions, covering health and beauty, culture, publishing, agriculture, garden machinery, automotive equipment, emergent technology, pharmaceuticals, the service industry, food and leisure. In response to the group's strategic and development plans, BFC is constantly improving its services and best practices to bring an exceptional exhibition experience to China and the rest of Asia.
Headquarter: BolognaFiere S.p.A. (BF)
BF, with a history of more than a century, is the second exhibition centre in Italy and one of the leading worldwide. BF actively holds its own events in Europe, America, Russia and China, and manages exhibition centres in Bologna, Modena, Ferrara and the Fiera del Levante in Bari. Every year BF Group organises more than 100 leading trade shows and events in Italy and around the world, featuring approximately 25,000 exhibitors and being attended by 2.2 million visitors. BF directly organizes leading events such as Cosmoprof Worldwide Bologna, Cersaie, The International Children's Book Fair, MARCA by BolognaFiere - the International Private Label Exhibition and Conference, and Zoomark International