The 3rd Marca China International Private Label Fair 2024 (Marca China) takes place on 26–28 June at the Shenzhen Convention and Exhibition Centre (Futian). It is organised by BolognaFiere China Ltd., a wholly-owned subsidiary of the Italy-based BolognaFiere Group, in collaboration with the Shenzhen Retail Business Association and the China Chamber of Commerce for Import and Export of Light Industrial Products and Arts-Crafts.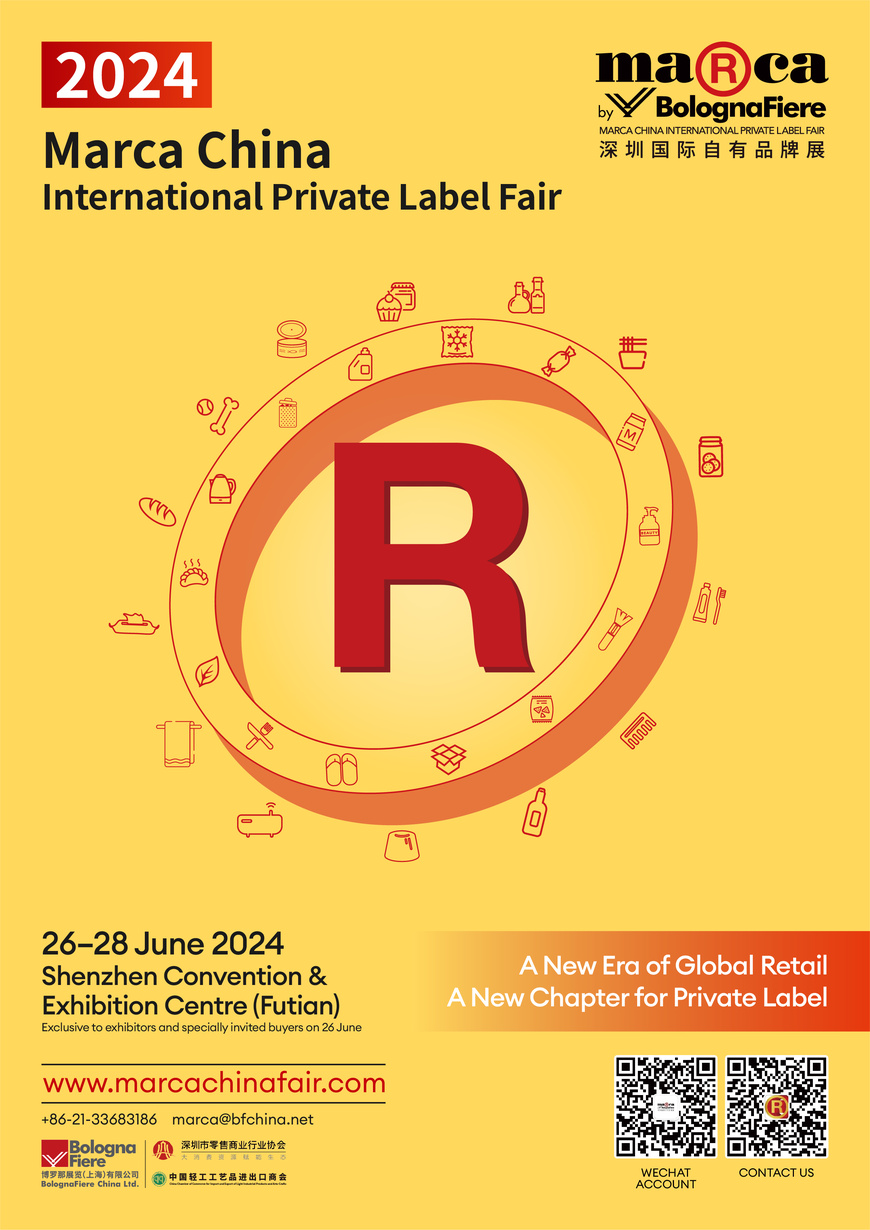 With a focus on food, household goods, beauty and personal care products, packaging, design and consulting, Marca China showcases both leading private label categories, such as food and beverages, and new consumer trends in organic health products and creative packaging design. The Fair covers an area of 20,000 square meters and convenes more than 400 high-quality exhibitors and over 10,000 professional buyers. Marca China positions itself as a premium event encompassing all categories of private labels and closely follows the trends of both domestic and international consumer markets, while forging connections among manufacturers, source factories, retailers, and brand owners to facilitate the growth of the Chinese private label industry.
On-site exhibitors at the Fair meet with branding and purchasing representatives from retail companies, e-commerce companies, brands, distribution companies, specialty stores, and import and export companies, paving the way for comprehensive early market engagement, especially in the South China region.
At the same time, there are also professional events that offer industry insights and trend analysis from multiple perspectives. The New Consumer Products Zone showcases cutting-edge products and award-winning items from both China and the rest of the world. The Professional Forum brings together domestic and international experts to discuss hot topics and pain points in the private label industry. The E-Marca explores new marketing solutions for e-commerce, while the Marca Mart provides an immersive consumer experience.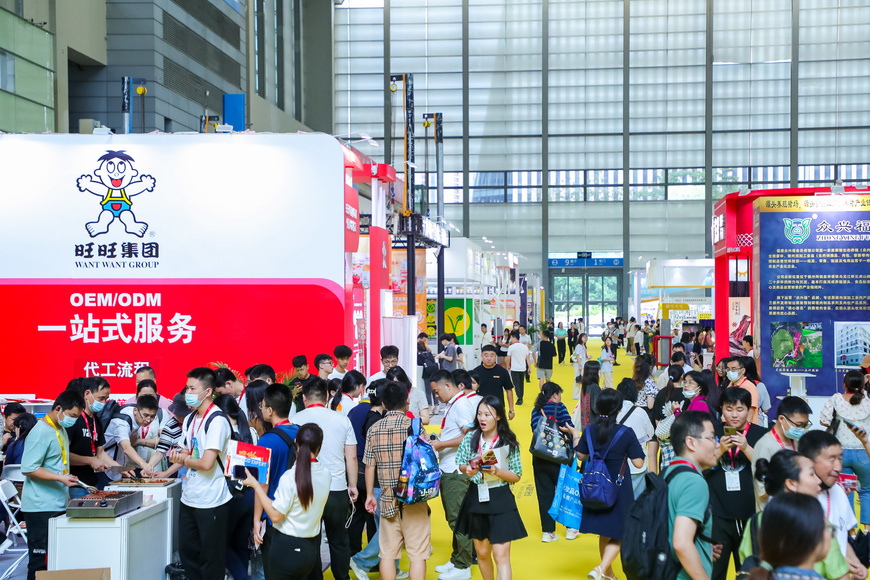 The 3rd Marca China is set to revolutionise the traditional exhibition format by unlocking a brand new '1+2' model, which provides exhibitors with an experience that goes beyond expectations. It is an international, forward-looking private label fair, heralding a new era for Marca China.
A New Exhibition Experience with the 1+2 Innovative Model
In 2023, when the economy begins to rebound, in terms of exhibitors' and buyers' expectations for future exhibitions, their goals are streamlined to expand their networks and facilitate buying and selling transactions. The '1+2' model is a high-yield, low input replacement for the final day of the traditional exhibition, with the Exclusive Supplier-Retailer Day for exhibitors bringing exhibitors and buyers together in advance of the exhibition and providing them with the opportunity to collaborate for a more finely-tuned, better-matched and efficient experience.
The '1'refers to the Exclusive Supplier–Retailer Day on 26 June at the Shenzhen Convention & Exhibition Centre (Futian), which is open exclusively to the exhibitors and specially invited qualified buyers. Buyer guests include private label directors and managers, procurement and product directors and managers from global retailers, brands and specialty stores; product managers from e-commerce and MCN agencies; as well as procurement managers from distribution agents and import companies. Exhibitors can participate in the following professional events: Diverse Industry Training Sessions, Buyer's Product Selection Sharing Sessions, Featured Product Showcase and Welcome Dinner.
The '2' refers to the two days of exhibition, which takes place in Halls 7 and 8 of the Shenzhen Convention & Exhibition Centre (Futian) on 27–28 June. More than 20 professional forums and events are expected to be held on-site, and exhibitors gain over 10 million exposures through online and offline promotion channels.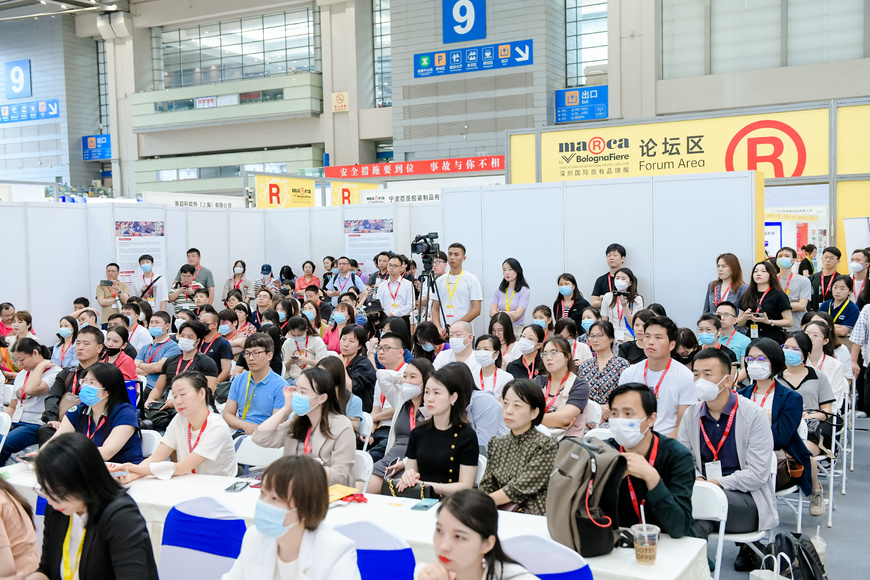 A Market with Great Potential - China's Private Label
In recent years, as more and more retailers venture into private label and successfully establish their own brands, the Chinese market's response to private labels is becoming rapid and agile. The number of consumers who has purchased private label products is on the rise, particularly in the domains of clothing, food and beverages, electronics, and cosmetics.
The 2022 China Private Brand Blue Ocean Strategy White Paper jointly published by Daymon, Private Label Industry Research Institute, and DATA 100 shows that in the past two years, consumer awareness of private labels has significantly increased. Among the surveyed consumers, the proportion of those who are aware of the concept of private labels has increased from 74% in 2019 to 92% in 2021.
According to NielsenIQ Fast-Moving Consumer Goods (FMCG) Retail Sales Data for Q2 2022, globally, private labels account for 19.4% of overall FMCG value sales, with an unquestionably positive trend in Europe, where Switzerland constitutes 52% of the market share, the UK 44%, and Spain 42%. In China, the current market share of private labels is only around 3%, which is significantly lower than in Europe and the United States. However, this also indicates that growth prospects for private labels in China are still promising.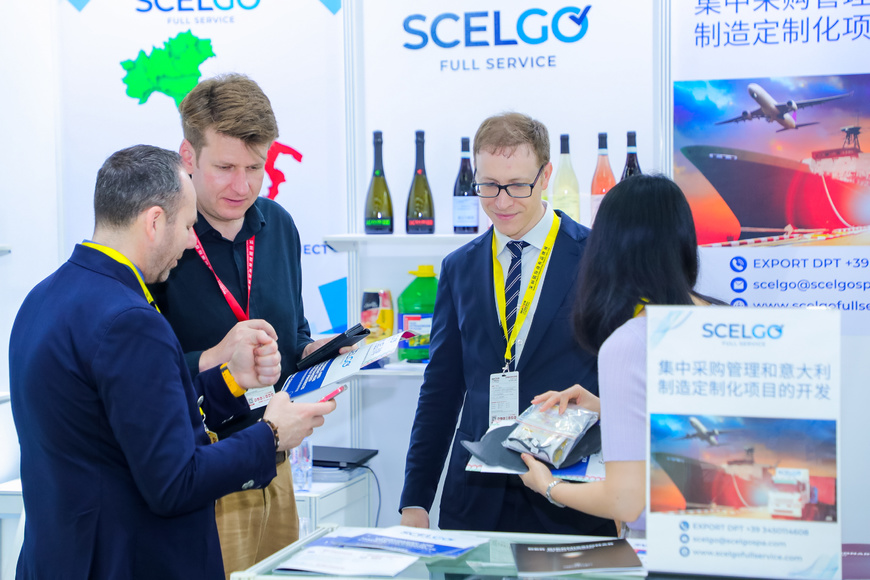 A Platform for China and Europe and Targeting Global Development
Marca by BolognaFiere is the only private label exhibition in Italy and the leading private label exhibition in Europe. In 2023, the exhibition brought together over 900 exhibitors and 17,000 professionals in an exhibition space of 50,000 square meters. Marca by BolognaFiere 2024 is set to be held on 16–17 January 2024, in Bologna, Italy. This year, the BolognaFiere Group plans to hold the very first Marca Marocco in Casablanca, Morocco on 20–21 September, with an aim to explore the huge potential of the North African market. Thus, the global series of Marca exhibitions is kicking off across Europe, Asia, and Africa, giving a powerful boost to the private label industry's global development.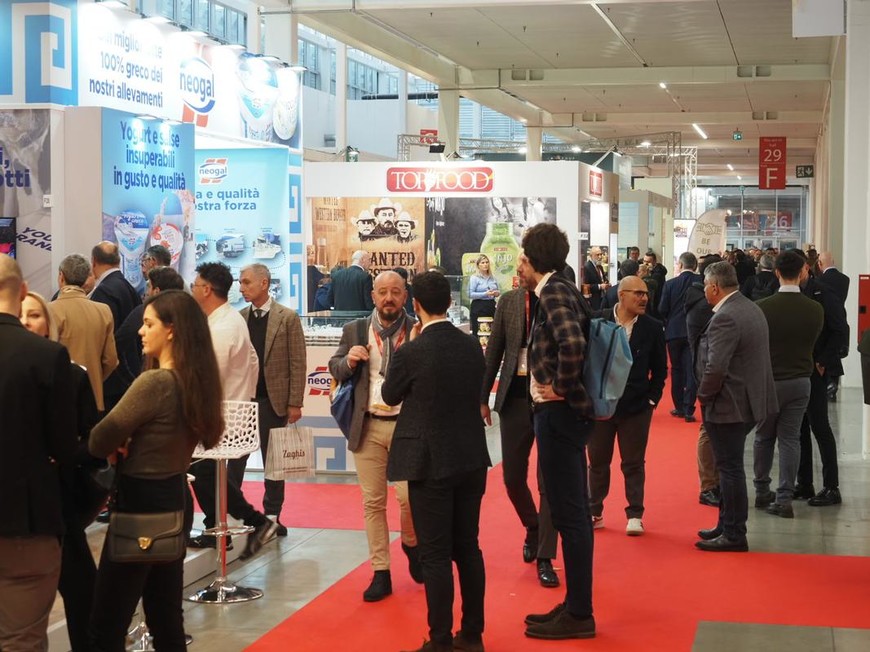 Please contact us:
BolognaFiere China Ltd.
Chloe Zhang
Tel.: +86-021-61907300
Mob.: +86-13621989825
marca@bfchina.net
www.marcachinafair.com
BolognaFiere China Ltd. (BFC)
In 2005, BolognaFiere China Ltd. (BFC) was established which is a wholly-owned subsidiary of BolognaFiere (BF) with its location in Shanghai. With more than one century of history, BF is the second exhibition centre in Italy and one of the leading worldwide. Every year BF Group organises more than 100 leading trade shows and events in Italy and around the world, with about 25,000 exhibitors, attended by 2,2 million visitors. To date, BF has organised and co-organised nearly 30 exhibitions, covering private label, food & Pet Industries, beauty health & wellness, culture & publishing, agriculture & garden machinery, automotive, industry & innovation, emerging technology, pharmaceutical.
BFC is fully responsible for the business of BF in the Greater China, and in response to the Group's strategic and development plans, BFC is constantly improving its services and best practices to bring an exceptional exhibition experience to China and Asia.